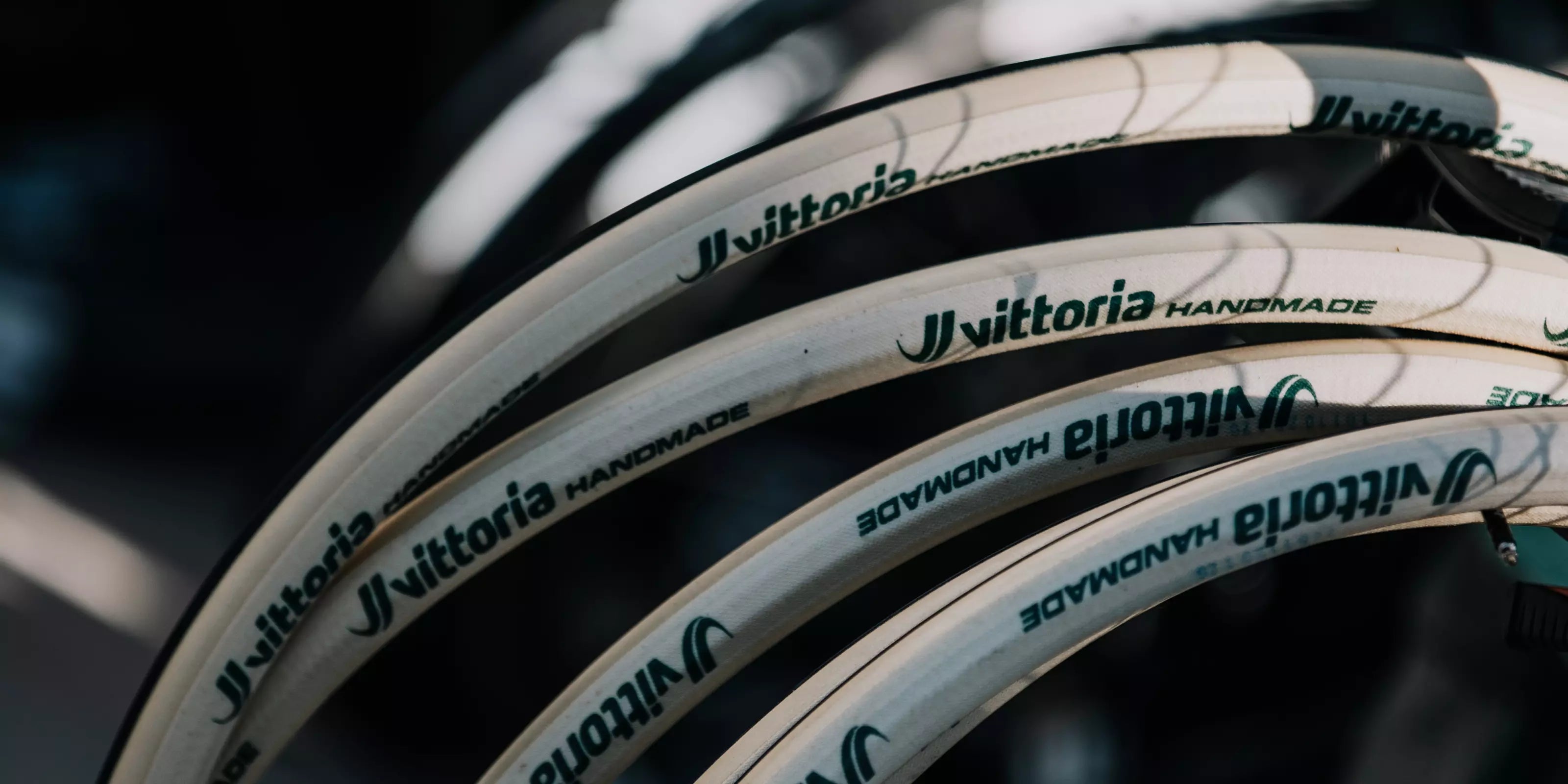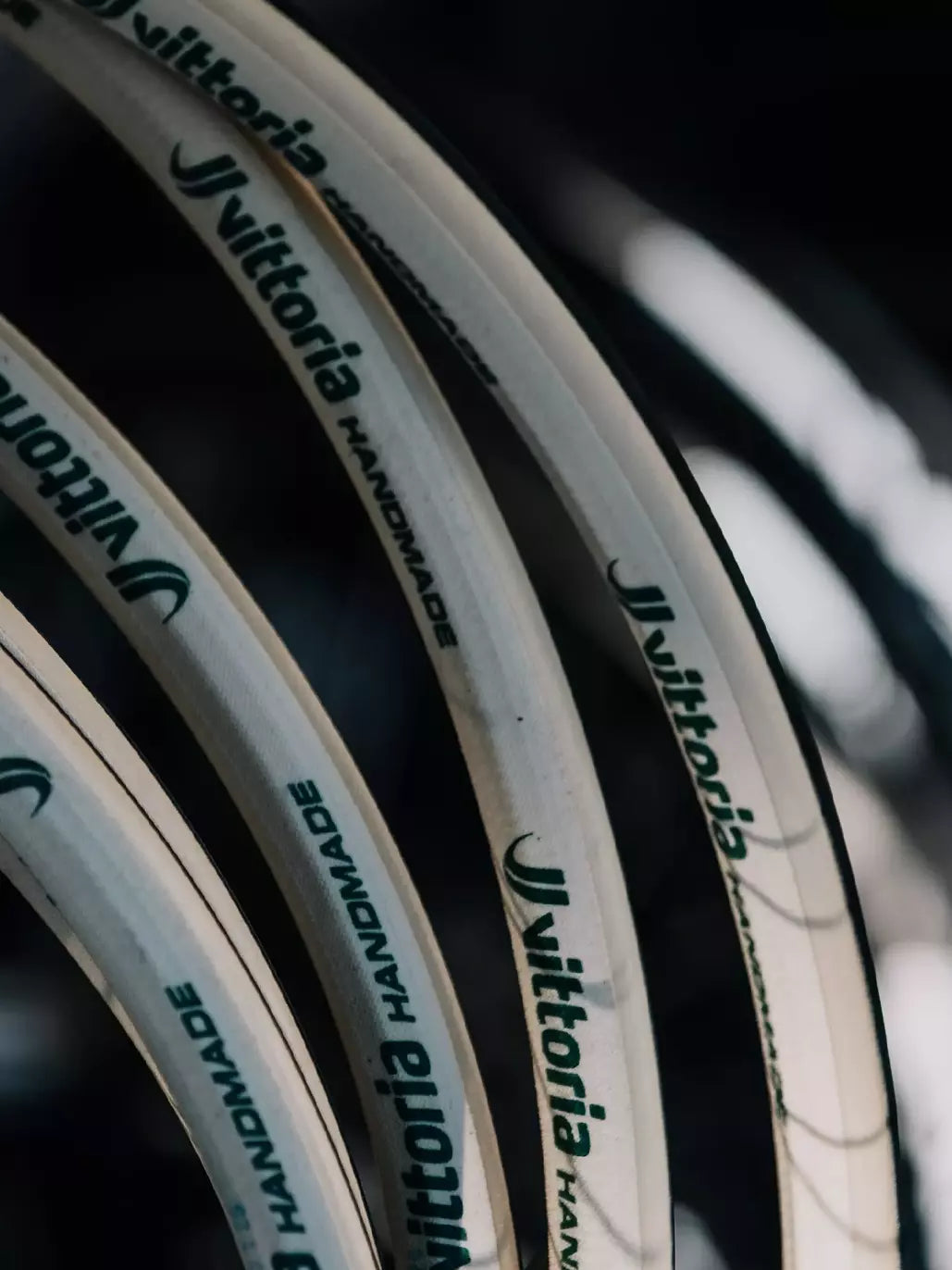 Our customer support is available Monday to Friday: 8:30am-6:30pm
Average answer time: 24h
What is a clincher bike tyre?

A clincher tyre is a tyre that uses a bead that locks into the inside of the wheel rim. There are two different types of tyre - one that uses an inner tube (clincher type) and another tyre that can be run tubeless (without an inner tube) This type of tyre needs to be mounted on tubeless specific rims.
What is better between rigid and folding tyres?

A clincher tyre is a tyre that uses a bead that locks into the inside of the wheel rim. There are two different types of tyre - one that uses an inner tube (clincher type) and another tyre that can be run tubeless (without an inner tube) This type of tyre needs to be mounted on tubeless specific rims.
What is a tubeless-ready bike tyre?

A tubeless tyre, sometimes referred to as TLR (meaning TubeLessReady), is a clincher tyre that is designed to be installed without aninner tube. The airtight seal is created directly by the tyre itself against the rim once sealant has been inserted into the tyre.
What is the difference between tubeless and tubeless-ready tyre?

Nowadays, the term is used interchangeably. Originally, the term tubeless was used to refer to the UST standard, which used a butyl liner inside the tyre. This allowed the tyre to be inflated without an inner tube and without any sealant. Tubeless-ready tyres originally referred to tyres that could be inflated without an inner tube, but that had to be used with sealant, since it did not have a butyl liner to make it air tight. Both types can also be used with inner tubes.
How much air should be in tubeless tyres?

First you should check the recommended tyre pressure range printed on the side of your tyre, then you should check maximum pressure allowed by your wheel manufacturer. Given this range to work with, you need to decide whether you want a bit more shock absorption and grip - inflating toward the lower end of the pressure range - or more speed and a firmer feel - inflating closer to the top end of the pressure range. However, compared to tyres with inner tubes, tubeless tyres tend to allow for lower inflation pressures.
What is a tubular tyre for bicycles?

A tubular tyre is manfactured with the inner tube sewn into it and therefore creates a sealed tube- hence the name Tubular. These tyres are glued or taped onto specific rims.
How do I know if a wheel is compatible for tubeless set-up?

The best option is to check with your wheel manufacturer.
What is the difference between tubeless-ready tyre and tubular?

Tubeless-ready tyres are clincher tyres with folding beads that can be used with or without an inner tube, on a tubeless-ready wheel. A tubular tyre is one that has an inner tube sewn into it and is glued to a tubular rim.
What materials and components make up a tyre?

Tyres are made up basically of three parts: the casing, the bead and the tread. Casing is the 'base' material of the tyre, the weave of nylon or cotton where the tread will be glued onto and that will contain the inner tube or air. It is composed of threads that can differ in thickness according to the needs of the tyre - a thicker thread makes a casing with lower TPI (threads per inch), while thinner threads such as those from cotton make higher TPI casings. The bead is usually made out of either kevlar (for folding tyres) or steel (for rigid tyres) and is what allows the tyre to stay in place on the wheel when filled with air. Finally, the tread is the rubber part that will be in contact with whatever surface the tyre rolls over. This is made out of one or more rubber compounds and can have different design patterns depending on what use the tyre is intended for. The combination of casing, tread and bead will determine the overall quality and grip, speed, durability, comfort and safety a tyre provides.
What does EPI/TPI stand for in relation to the bike tyre carcass?

The finer the treads, the denser the weave. We express this as EPI (Ends per inch) or TPI – Treads per inch (2.54cm). The greater the TPI number, the higher the quality of the tyre. Effectively TPI refers to one inch of length of casing. The casing is the heart of the tyre and is made of Rubber + Treads (Nylon, Cotton, Kevlar, Corespun). Therefore, TPI is calculated by counting the number of threads contained in one-inch length of casing. A higher TPI allows the casing of the tyre to be more flexible, providing better grip. Fabric with a higher TPI count is thinner and more flexible, so the tyre is able to conform much better with the surface with less shock, which results in lower rolling resistance. Vittoria tyres are classed by their TPI. Nylon casings range from 26 to 220 TPI. Cotton and Corespun casings range from 220 to 320 TPI. The 320 TPI tyres are considered the top of the range tyres.
What is the functionality of the reflective stripe for the bike?

The reflective stripe on the side wall of the tyre is for visability in low light/dark conditions. It reflects the light from headlights and allows you to be seen by other road traffic.
Why choosing a slick tyre?

Slick tyres can be used for many different reasons. In MTB and Gravel, slicks or semi-slicks can be used for terrain that is not very technical and doesn't need knobs to dig into the terrain for traction (be it acceleration, climbing or braking), giving you extra speed. A good example is for beach racing, very common in the Netherlands where tyres like our Tattoo Light excel. In road racing, a slick tyre can be used in pretty much any condition since, contrary to popular belief, narrow, rounded profile tyres do not need grooves to remove water between the contact patch and the road. Nonetheless, grooves or designs on a road tyre can improve traction, especially in rough or wet conditions but are usually reserved for the sides of the tyre. Vittoria offers slick or semi-slick type designs in all of our categories. Explore theTerreno Zerofor Gravel, theTerrenofor MTB, theCorsa Speedfor Road/TT/Triathlon, thePistarange for Track and theUrbanofor City & Hybrid bicycle riding.
What is the difference between XC Race and XC Trail casings?

Our XC Trail casing is our more robust and protected casing for XC tyres, with an added layer of sidewall protection. Since the XC Race casing does not have this extra layer, it is a bit lighter, slightly more supple and therefore more responsive. So if you need more protection and longer lasting casing, go for the XC Trail, if you want maximum race performance, go for the XC Race casing.Click hereto learn more about Vittoria XC tyre casings.
Can you put road tyres on a mountain bike?

Road tyres are usually too narrow to fit on a mountain bike wheel. However, if they are wide enough according to the wheel manufacturer's minimum recommended tyre width, then it is possible, since 29" and 700C tyres have the same inner circumference. However, Vittoria makes 29" slick tyres such as the Revolution Tech or the Randonneur line that would be more appropriate for a mountain bike and would give the road going capabilities. Another option is to use one of our gravel tyres such as the Terreno Zero and Terreno Dry. Explore ourCity & Hybridline or ourGravelline to find out more.
Our customer support is available Monday to Friday: 8:30am-6:30pm
Average answer time: 24h
Do you have any question?
If you don't find the answer to your question in our FAQs, you can send us a message by filling out
the form below